$10 at a garage sale put on by a group of youth trying to raise money for their programs.
She hardly fit in my car.
I think we had met before.
In my optometrists office in 1973 where she held copies of Readers Digest for eager patients.
I brought her home.
She sat in the basement for a few months.....
Then in the garage for two weeks....
Then finally to my little girls room for her reading corner.
5 coats of a high gloss white I had left over from the front door
Gray paint on a wood detail I found at Home Depot.
Some wood glue and some distressing later....
She is already getting a lot of use.
I realize that the slots are not as efficient for storing lots of books,
but I like that she can see her books.
Maybe it is less likely she will continue to pick the same book over and over again each night if she can really get a view of the choices.
I think it makes them all look more appealing.
Anything to encourage the
raising of the nerds
is worth it.
linking up here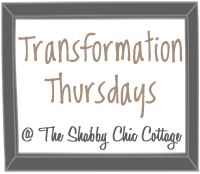 and here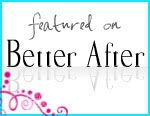 and here